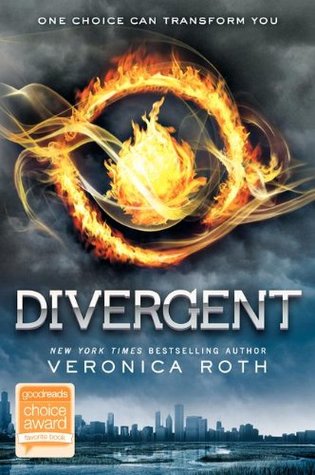 Title
: Divergent (Divergent #1)
Author
: Veronica Roth
Reviewer
: Karen
Genre
: YA Dystopian
Rating
: Like
Alerts/Warnings
: Med Violence
Premise
: "In a future Chicago, sixteen-year-old Beatrice Prior must choose among five predetermined factions to define her identity for the rest of her life, a decision made more difficult when she discovers that she is an anomaly who does not fit into any one group, and that the society she lives in is not perfect after all" (King County Library System).
Opinions
: This is the first story where I felt was better understood after seeing the movie
and
reading the book. I saw the movie first and then a friend loaned me a copy of her book since the library waiting list was extremely long. There were things that were explained really well in the movie and other things that made a lot of sense in the book. So together I felt it was a better story than either on their own. I personally had problems with the first person perspective as I would have loved to see the world in a move developed picture that a third person story provides. However, I enjoyed getting to see how Tris' mind worked and what she was emotionally experiencing. I liked Four better in the book, but felt the ending was rushed whereas it was move developed in the movie. I liked the parents better in the movie, but understood the mom better from the book. So in all if you want a fully developed story read the book and watch the movie.